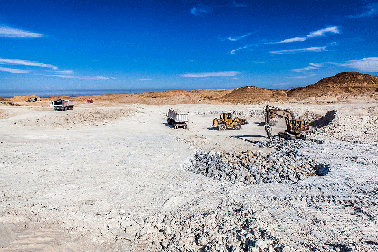 Established in 2012, IMPACT-GROUP INTL is a local leader in exploring, mining and extracting mineral resources and recycling solid wastes. We operate these two business lines as separate and independent entities with complete door-to-door transportation services.
We aim to operate a seamless organization that maximizes the benefits of standard and shared approaches for each of our activities.

Our objective is to maximize shareholder value by sustainably finding, developing, mining and processing natural resources.
Our strategy is to invest in and operate cost competitive mines, quarries and green energy solutions driven by the quality of each opportunity rather than by choice of commodity; focusing on where we can generate the most value.
Our vision
To become the leading metals, minerals, raw materials and recycling company in the MENA region.
OUR Mission
Invest in cost-competitive operations of mining, quarrying and recycling. We aim to become a vertically integrated miner and the largest recycled energy provider.
OUR Capabilities
IMPACT-GROUP INTL has a large database of exploration sites of quarries, mines and natural resources spanning from the South to the North of Egypt. In 2014 we plan to extract more than 3.5Mn Tons of materials and were able to secure 35 waste-collection locations.